In 2015, Blake Morrison published  Shingle Street, a poetry collection which depicts the desolate eroding landscape of the Suffolk coast.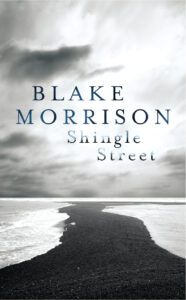 Inspired by this collection, members of the Hosepipe Band are currently  composing original music to accompany a selection of poems from the collection.  A full-length recording of poems is now available from this website and at live performances in East Anglia during 2022 – see below.
Here are four sample tracks. The poems are read by Blake with accompaniment by the Hosepipe Band
• The Ballad Of Shingle Street (Music by Cara Bruns)
• Covehithe (Music by Peter Nice)
• Dunwich (Music by Simon Haines)
• Flotsam (Music by Val Woollard)
Performances
• June 1    Essex Book Festival – The Electric Palace, Harwich
• June 26  Felixstowe Book Festival – at Harvest House, Felixstowe
• July 1     John Mills Theatre, Ipswich
• July 9      Dunwich Museum
• July 28   Colchester Arts Centre
• October 15  Wingfield Barns   TICKETS
The  recording is available, in a two-CD digipak format from this website and from the band at the live performances.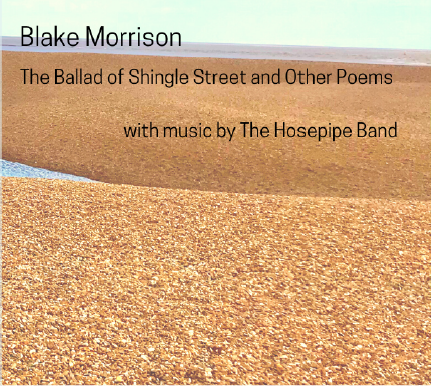 CD 1 Blake Morrison reads his poems with musical accompaniment.
CD 2 The music composed and played by The Hosepipe Band
Buy this recording here.
Blake Morrison's writing
Poetry
•   The Dark Glasses
•   The Ballad of the Yorkshire Ripper and Other Poems
•   Pendle Witches
•   Selected Poems
•   Shingle Street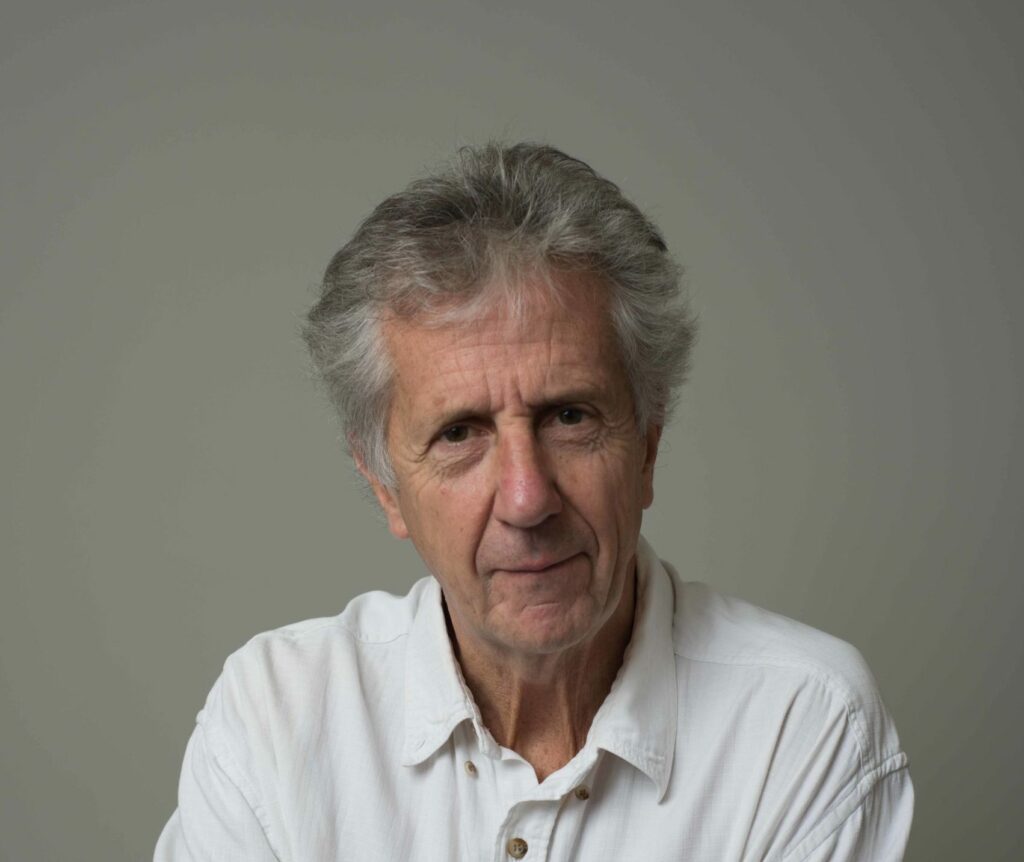 Prose works
•  And When Did You Last See Your Father?
•  Things My Mother Never Told Me
•  As If
•  The Executor
•  The Justification of Johann Gutenberg
•  The Last Weekend
•  South Of The River
More information about Blake Morrison
•  His website
•  Wikipedia
 Print and Kindle versions of Shingle Street are available from Amazon
Contact
for enquiries about bookings or the recording,
•   email: simonhaines1@icloud.com
•  phone: 07818 417780