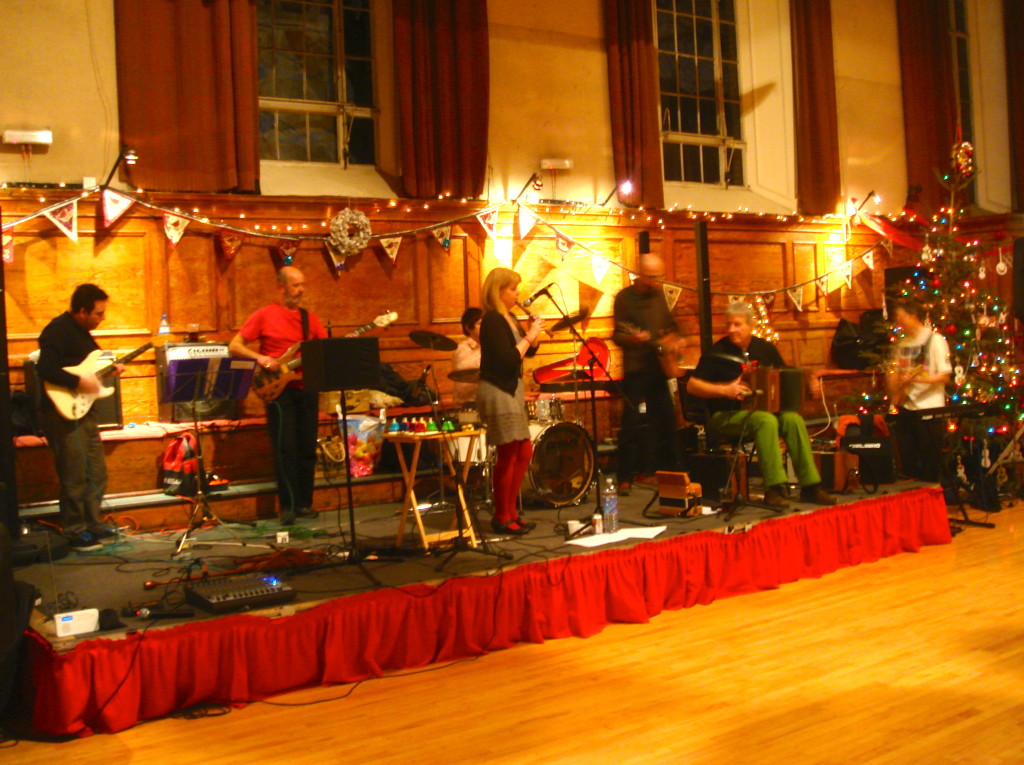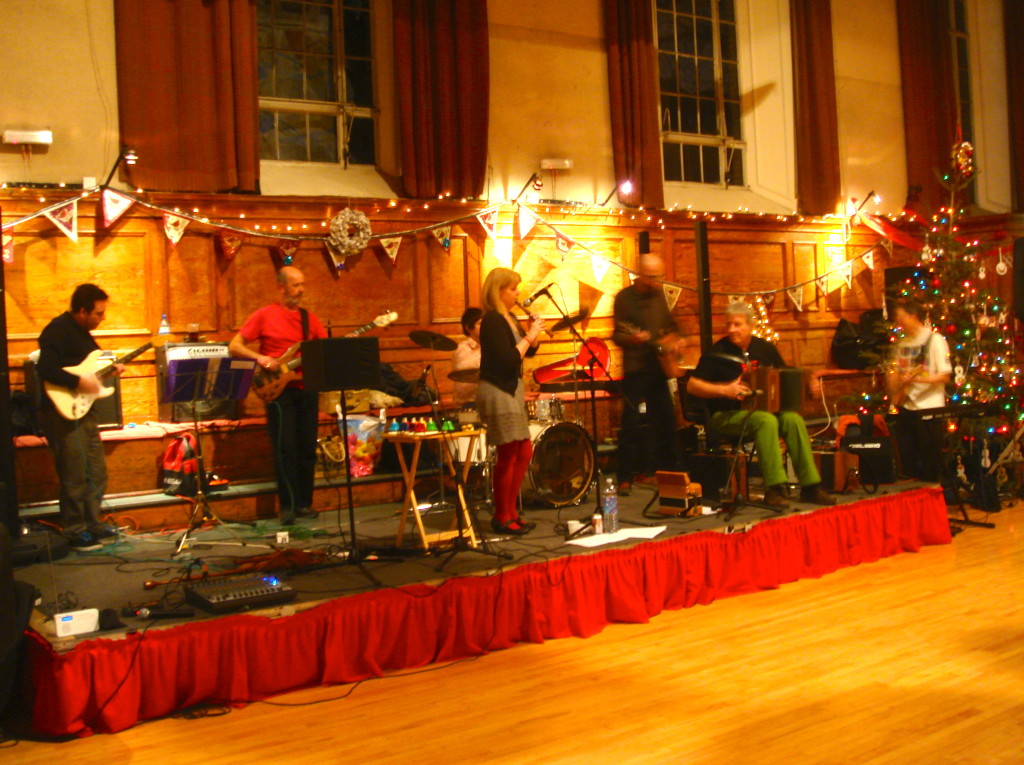 The Hosepipe Band played for their first ceilidh / barn dance, call it what you will, in May 1993. In May 2013 we played our 500th gig and are now moving steadily towards the thousand mark!
During this period, we have played the usual round of weddings, parties, anniversaries and other private celebrations – mainly in our part of the country, East Anglia, but have also played for numerous dance groups and festivals around England as well as one or two in France and Italy. For the last six years, we have played for the New Year's Eve ceilidh at the home of English folk music and dance, Cecil Sharp House in London.
Our repertoire is a mixture of traditional dance tunes from the British Isles and from other European countries, and our own compositions.
The Hosepipe Band also play concerts spots and for theatrical productions.
Our regular  line-up is the  four–piece below, but we can expand to include drums and keyboards on special occasions
•    Geoff Coombs    mandola
•    Matt Haines        bass guitar
•    Simon Haines     melodeons, concertina, hurdy gurdy
•    Val Woollard       flute, recorder, bagpipes, saxophone, bells, hammered dulcimer