We play for …
•  weddings and anniversaries
•  public dances and festivals
•  private parties
•  corporate events
Whatever your event, if you're looking for a reliable, experienced barn dance / ceilidh band The Hosepipe Band is the band for you.
We have over 20 years of experience in providing dance music for those special occasions. Whether you're experienced dancers or complete novices, we will make sure your event is a complete success by choosing the right "caller" for you.
(A caller is the person who explains how to do the dances.)
 RING OR EMAIL FOR  A QUOTE TODAY
07818 417780 / simonhaines1@icloud.com

We also play for public dances in various parts of the country. If you'd like to try us out, check our gig list for public events.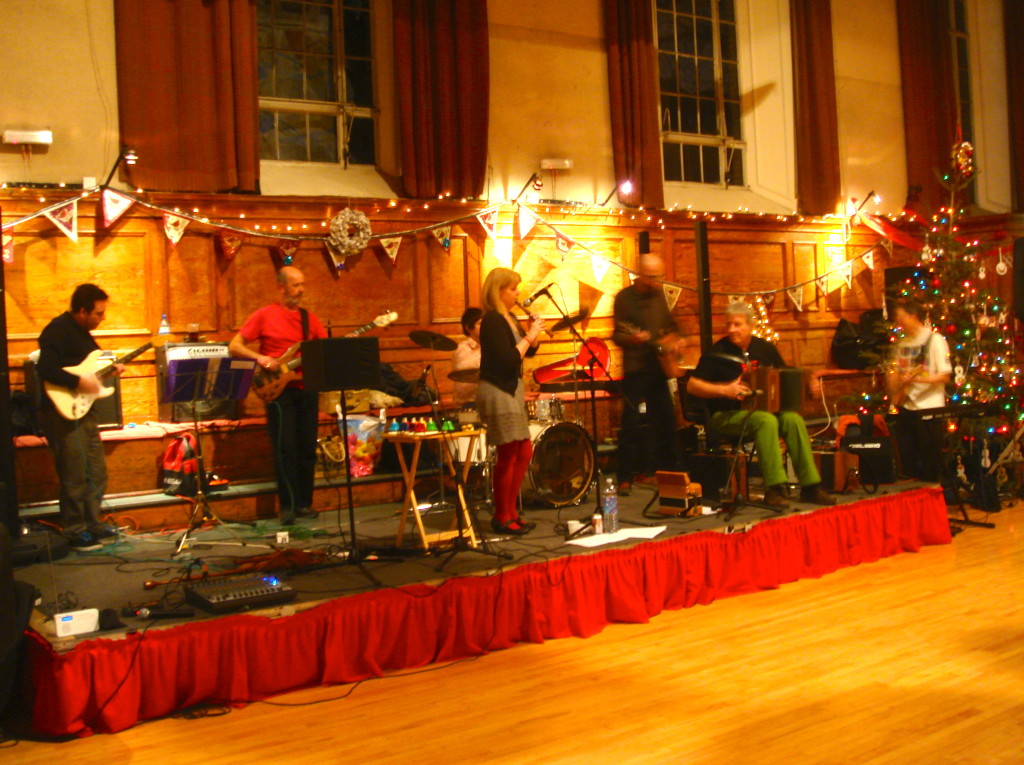 Barn dances are, above all, social events where the most important thing is for people to relax and enjoy themselves. They're an ideal way for the young and not-so-young to mingle and have fun together. This is why barn dances are so popular for weddings
For most of our performances our line-up is the four-piece below, but for special occasions, we can expand to include drums and keyboards.
Geoff     Mandola / Electric guitar / Mandolin
Matt      Bass guitar
Simon   Diatonic accordeons, Concertina
Val          Flute, Saxophone, Bagpipes, Recorder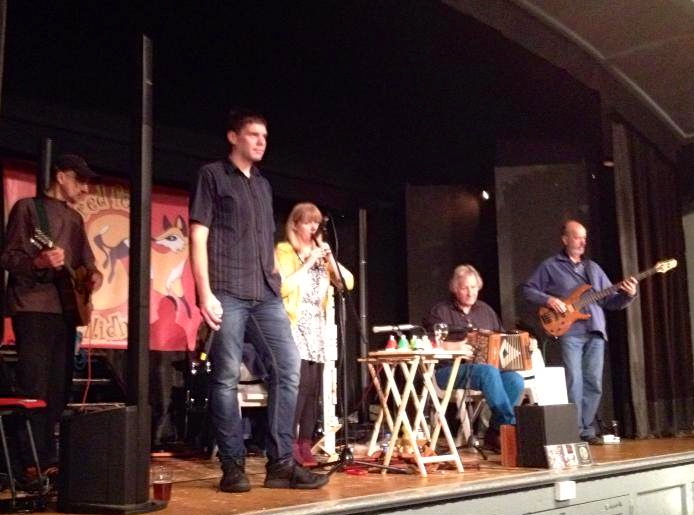 Our music is a combination of traditional dance music from the British Isles and our own compositions. Listen to samples on our Music page.
We provide a full PA system suitable for all venues, large or small. All our equipment is PAT-tested and we have £5 million public liability insurance.
Here are some of the things people have said about us:
"I would like to thank you – firstly for your infinite patience and good humour during the preparations for the 'Great Day', and secondly for your super performance on. the evening itself."
"So many of our guests have expressed pyre delight at the opportunity to learn and dance a bit of ceilidh – even though this type of dancing was new to them."
 "Some of our friends commented that it was nice to have music loud enough to dance to that didn't drown out people's conversations, so you obviously got that just right."
 "Just a short note to say a BIG THANK YOU for playing at our ceilidh on Saturday. You were fantastic and so many of our friends "raved" about how great you were."
If you're considering having a barn dance for your special occasion, check our Booking the Band page or phone us to discuss your requirements. Contact details.