Sea Planes and Seed Trays is a collection of poems and songs I wrote between 2016 and 2020.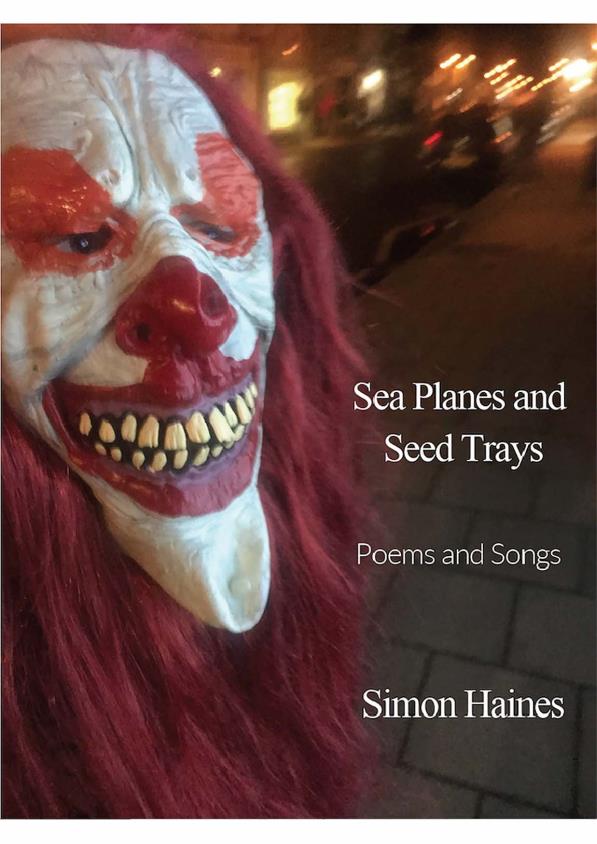 I've always written songs and poems though very few have seen the light of day until now. Lockdown has given me more time to write and more subjects to write about.  Several of my poems have been included on the Poetry Wivenhoe website.  Two of these were included in their printed collection Tales Told By Birds.
But the story actually goes further back than this. When I was about 7, I went in for a national poetry competition for primary school children and amazingly won second prize. We had to write an extra verse to Old Mother Hubbard. I was too scared to go to London to collect the award, but I was pretty chuffed, even though the prize was only a book token. Sadly I didn't keep that extra verse.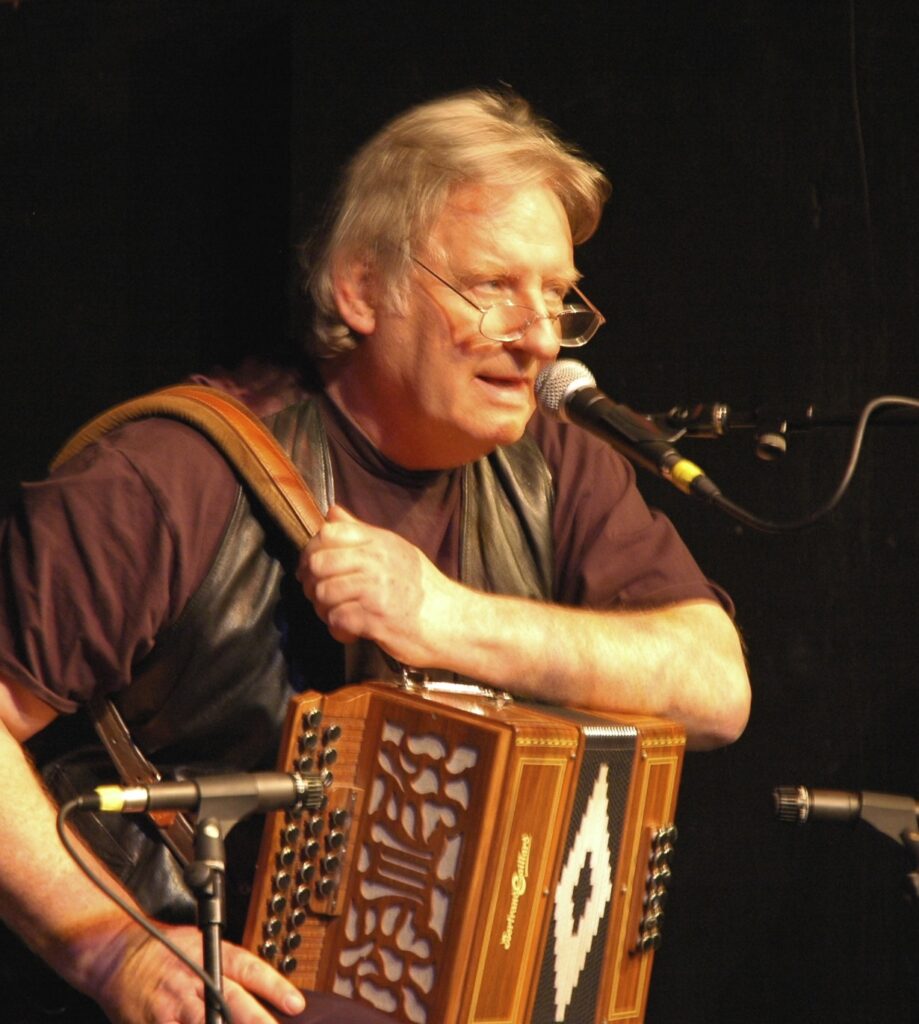 I think it was probably at this point that I decided I wanted to be a writer. My parents used to ask me regularly what I wanted to write. My answer was always "I don't know yet." But, ever since then, I've always been busy writing something: songs, poems, magazine articles, children's stories and for the last 40 years EFL textbooks.
Simon Haines
Here are two poems from Sea Planes and Seed Trays.
OFF THE TABLE
Some people say there'll be a boom
Of babies when the lockdown's passed
Others strenuously disagree cos
Lots of us, it seems, just can't be arsed.
Baby booms are an old wives fable
As sex is apparently "off the table"
One day it'll all come back again
As soon as everyone feels able
In the meantime we must all just wait
Till we again feel stable
To smile and laugh and feel like having
Sex on the stairs or the table.
CLIMATE EMERGENCY
When the drought in Africa hit the news
I made an ethical choice
Every time I cleaned my teeth
I turned the cold tap off.
When the Aussie bush was burning hot
I turned our heating down
from twenty-five to twenty-two
And wore pullovers again
When I saw the so-slow-motion death
caused by plastic in the sea,
I changed to paper drinking straws
and used them three times each.
When they tore the Amazon forests down,
I took a moral stand
I rationed my kids to one burger a week
and planted a miniature oak.
When Florida flooded I pondered a while
Then bought an electric bike
And only used my diesel car
For journeys of more than a mile.
Climate Emergency  –  the song version by Matt Haines
Another of my poems Nine Across was read by Anthony Roberts on YouTube as part of his online lockdown project. You can watch it HERE
You can buy the book online via Paypal
or from these independent bookshops:
Red Lion Books, High Street, Colchester.
The Idler Bookshop, High Street,  Hadleigh, Suffolk
Stillwater Books, 36, Hamilton Rd, Felixstowe
The Open Road Bookshop, Stoke-by-Nayland
REVIEWS
From Terence Blacker:
The cover illustration of Simon Haines's poetry collection SEA PLANES AND SEED TRAYS has a gruesome look. It is of a grotesque, yellow-toothed masked figure which would not be out of place at voodoo party on the streets of New Orleans.
Don't be fooled. The poems and songs in this book are approachable and funny, capturing the joys and pains of everyday life with real warmth and poignancy. When there is justified anger and frustration at the world outside, it is of the ironic, low-key kind – and all the more effective for that.
The poem which gives the book its title captures a conversation, full of misunderstandings and affectionate exasperation, between the poet and his granddaughter.
'My granddaughter said in a serious tone
As she painted a unicorn pink
For no actual reason I could discern
We're learning about sea planes this week.
Sea planes? I queries sounding slightly surprised
My! The curriculum has broadened out!'
And so the trail inter-generational misconnection begins.
'Sea Planes and Seed Trays' sets the tone of the collection. This is family life as we all can recognise it. But Simon Haines is also politically aware and, between the lines of these poems and songs, there are thoughts of a darker, crueller world outside – a world of racism, poverty, division, unfairness, an under-funded NHS, and heartless, self-serving government.
A Haines poem written since this collection was printed, 'The Ballad of Shamima Begum', cleverly captures the inhumanity and hypocrisy of our leaders – and of many of those whom they lead.
The best poems here reflect the collision between this brutal, chilly outside world and our own pampered existence. With a wry self-awareness of the writer's personal helplessness in the face of global disaster, 'Climate Emergency' opens with the words:
'When the drought in Africa hit the news,
I made an ethical choice
Every time I cleaned my teeth
I turned the cold tap off.'
Simon Haines has an active musical life – with his wife Val he is the guiding light behind three much-loved folk groups Bof!, Rosewood and the Hosepipe Band – and there are some funny, plangent thoughts here about the joys and travails of being a professional musician throughout this collection.
'Squeezing a wheezy box with bellows
Not as well as other fellows
Who really needs a folk musician
We're like the Spanish Inquis–shun
A form of torture to all we meet
They anxiously beat a hasty retreat.'
Beyond the modesty and the self-doubt, there lies, these poems reveal, a steely resolve on the part of the poet to sing his songs and to be what he is.
'Genet, the gay thief, wrote four novels and five plays
But did he play a bourrée or mazurka?
Elvis, the King, sang Heartbreak Hotel
But did he grow potatoes in his garden?'
Those lines are from a poem called 'Heroes'. At a moment in our history when many heroes are those who keep going, loving and looking after those close to them, being concerned for the world outside and, in Simon's case, capturing it all in poems and in music, the release of this enjoyable collection feels perfectly timed.
*****************************
From Anne Sherer Broom
"Sea Planes and Seed Trays" is the quirky title of a new collection of joyful poems and songs from Simon Haines, musician, wordsmith and acclaimed expert on the English language
Currently living in Hadleigh Suffolk but formerly a Colchester lad who taught English as a foreign language (EFL) Simon was a teacher trainer at Colchester Institute
After publishing many EFL books, Simon is now turning his hand to poetry with this, his second edition.
With the sub-title Poems and Songs 2016-2020 this witty and playful collection belies an often-serious – although thankfully not excessively "woke" – voice running through some of 2021's hottest, topical issues.
It is unquestionably a voice broadly of the Left but leavened with humour and without the crushing seriousness of so much other "political" verse.
Even his Green credentials are laced with humour as in Climate Emergency where he tells us he only uses his diesel car (of course!) for journeys of more than a mile.   Others are quietly considered but often devastating, including Quarter-to and Excess Office Equipment.
Simon's idiomatic flair with words means this collection cries out for public performance where the words can be liberated from the paper to the stage.
There are some gorgeous and highly imaginative rhyming stanzas which read well on the page, but which would be laugh-out-loud humour before an audience. I especially enjoyed the winning trio of Attitude, Flatitude and Gratitude in tribute to the Suffolk Latitude annual music festival.
All his poems share a combination of wit and profundity; among my favourites are Hopping in the Shower (an activity not recommended for 72-year-olds) Off the Table (the impact of the lock-down on sexual activity – not encouraging!) and Our Leaders (which ponders the question of whether, post Brexit, British cheese might colonise the world.) 
When not writing poems and songs Simon  plays in various folk groups, Bof!, Rosewood and The Hosepipe Band which, in recent years, has accompanied Martin Newell in retelling local folk stories and myths.